We are able to source an extensive variety of opulent materials and surfaces not displayed on our website or catalogue.
Please contact us with your requirements and we will be glad to discuss them with you.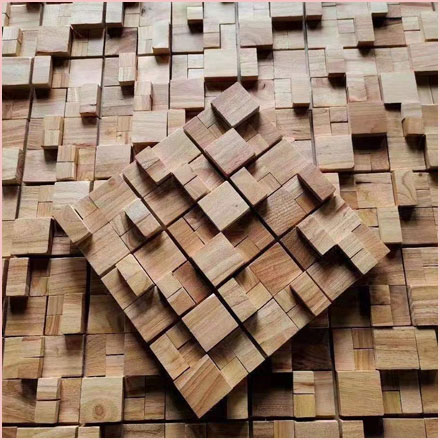 Old Ship Wood 3D Mosaic Panels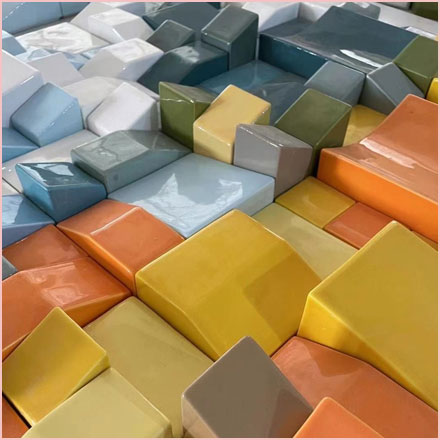 Handmade 3D Ceramic Mosaic Panels
Who are ShellShock Designs?

ShellShock's range of opulent Mother of Pearl mosaic tiles, Exotic Marble, Marble and stone mosaic tiles, Semi-precious stone tiles and slabs, Translucent Faux Alabaster Marble panels and slabs, Capiz Shell tiles and panels, Natural Shell laminates, Reclaimed Old Wood mosaics, and our unique latest interior design collections give you the opportunity to create spectacular interiors.

Both beautiful and practical, they are perfectly suited for residential use as well as for upmarket hotels, restaurants, clubs and bars.

What makes ShellShock Unique?

ShellShock Designs Ltd sources the finest quality sea shells from around the globe.

We also farm our own freshwater Mother of Pearl on the banks of the Poyang Lake, China's largest freshwater lake. From here our skilled team of artisan farmers cultivate the Mother of Pearl producing up to 125,000 sq metres per year.

Why use ShellShock Designs?

Many companies offer limited and pricey selections. With ShellShock Designs our customers buy direct from source. No middleman. No hidden charges.

And if you check out our products, you'll see the selection is far from limited. As well as great value, we provide advice, help and never ending support to our customers. If you're unsure about any product, we'll gladly send over samples to aid your decision process.